Welcome onboard Captain Marko Cruises! Trust us! We are the Real Thing!
We are a long-established Coastal Passenger Company committed to Quality! We are running cruises the last 32 years.
We are different and do it differently from the competition!
For us, it was always about the environment, the experience, the adventure and the moment. Our objective is to always provide excellent quality of Boats, Cruises and Services. We make sure that you as our guest onboard, whether you sail day or night, go fishing, snorkelling or scuba diving, partying or getting married, you'll have the best time of your holidays. Along with our STCW trained and friendly staff, we go the extra mile to make your cruise with us as pleasurable as possible.
Our Cruises are adventures driven by our passion to show you the best Ayia Napa and the Blue Lagoon has to offer above and below the waterline.
If you have any questions, please do not hesitate to contact us!
Trip Advisor Certificates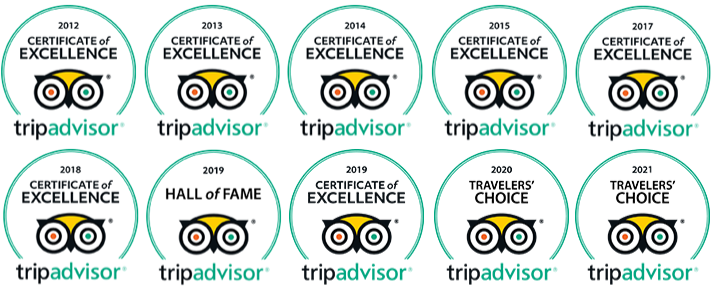 Our boats are inspected every year and are issued a 'Safety Certificate' by the Deputy Ministry of Shipping of the Republic of Cyprus.
All-purpose coastal passenger ship for groups up to 150 passengers.
Port of Registry: LIMASSOL
Official No: 710965
Year of Build: 1998
Construction material: Wood and Fiber Glass
Overall Length: 25 meters
Gross Tonnage: 156,4
Engine Power (HP): 2 X 600
Generators: 2 X Kubota 21 KWA
Speed: 12,5 Knots
Homeport: Ayia Napa
Carrying Capacity: 155 (150 passengers and 5 safety crew)
Top Deck: 55 passengers
Four WC : 2 X women, 2 X men
Hanging Ladders: 2
Indoor Restaurant: 10 tables 60 seats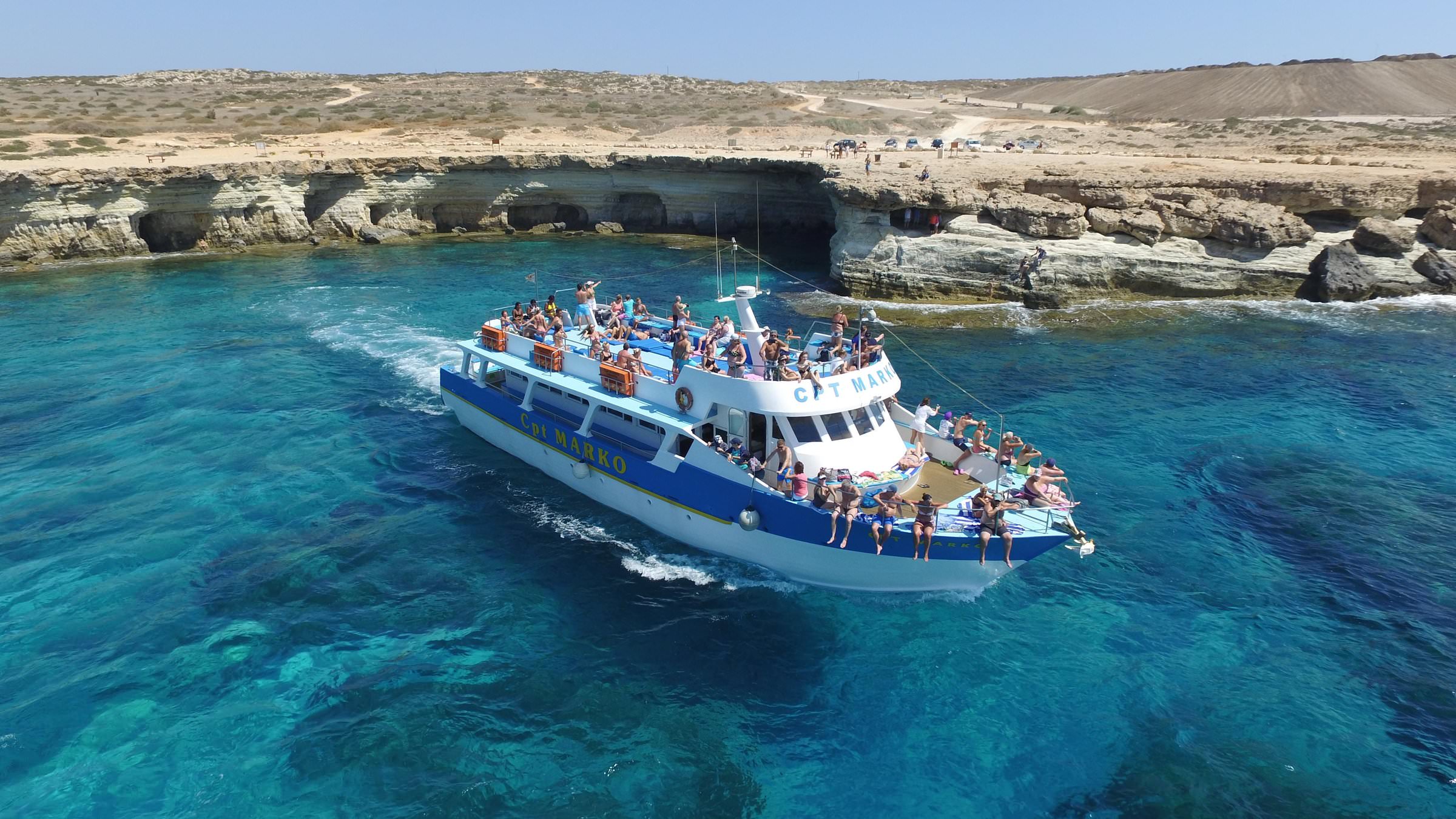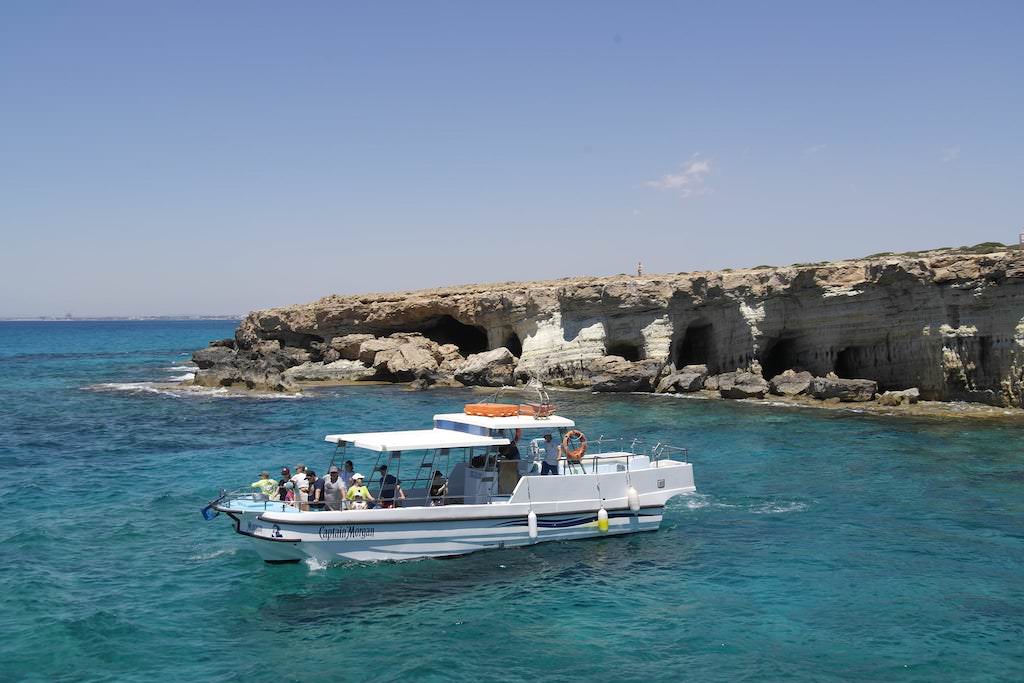 All-purpose coastal passenger ship for groups up to 40 passengers.
Port of Registry: LIMASSOL
Official No: LL7725
Year of Build: 1998
Refitted: 2020
Construction material: Fiber Glass
Overall Length: 10.90 meters
Engine Power(HP): 2 X 355
Speed: 24 Knots
Homeport: Ayia Napa
Carrying Capacity: 42 (40 passengers, Captain and crew)
WC: One.
Hanging Ladders: 1